Dining out spend poised to decrease as cost-of-living crisis worries Brits
The NPD Group's Uncertainty Impact study showed a significant increase in financial concerns amongst the UK's population.
Brits are set to spend less in dining out as financial concerns significantly increase amidst the cost-of-living crisis.
The NPD Group's Uncertainty Impact study, fielded in late April, found that 98% of consumers have noticed price increases, with 90% now consequently changing their spending habits.
Entertainment, eating out, and leisure trips have emerged to be the top activities consumers will decrease to save money.
76% of British customers also noticed an increase in the prices in eating out venues, with 23% noting the current prices to be much higher than a year ago.
29% of those surveyed affirmed their intention of visiting bars and restaurants less often.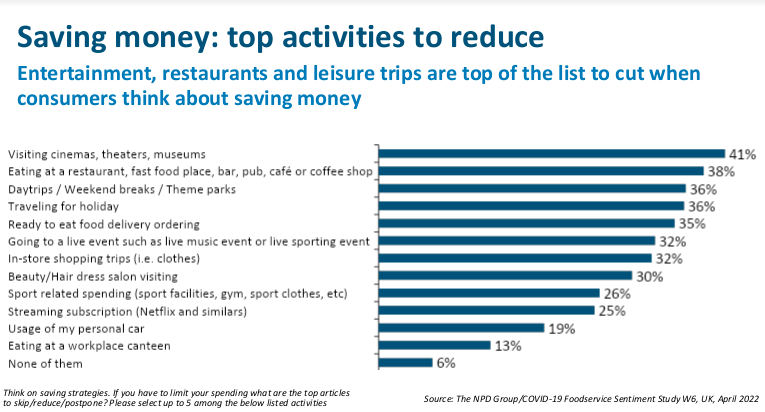 NPD also said that most consumers are shifting to "smart" spending strategies in foodservice. On eating out occasions, people are much more likely to spend less on coffee on-the-go, drinking on nights out, and buying a snack at the theatre and during a shopping trip.
However, fewer consumers are willing to trim costs incurred during lunches at work or school.
The rising prices also motivated three-fifth of British consumers to actively look for promotions and special prices when eating out, with 61% citing "affordable" menu prices as the driving force when choosing a place to eat.
Collecting coupons and subscribing to restaurant loyalty programs are two other popular choices, NPD added.