From left to right: Scott Findlay, Samantha Cook and Stuart Cook
Flave CEO: We want to be synonymous with plant-based cuisine
Stuart Cook offers fresh details on the startup's ambition to be a global business.
Flavor, convenience, price and consistency.
In the context of plant-based eating, Stuart Cook felt he, along with wife Samantha, always had to sacrifice in at least one of those departments.
The eventual byproduct: Flave, which started as a subscription service and has since joined the fast casual ranks with a 100% plant-based restaurant in Bondi, part of a larger goal to have 1,000 within a decade within Australia, the U.S., China and other markets.
"The origins of Flave is basically this frustration or itch that we wanted to scratch," he shared to QSR Media. "We wanted to be able to go more plant-based to reduce the impact on the environment..we wanted to build a brand where consumers didn't have to sacrifice."
Cook, who once served as CEO of Zambrero, sees the startup having around 40 restaurants in the country and supported by up to 150 cloud kitchens.
"It might even be less restaurants, because we do see about one restaurant per five kitchens. But it will just depend as we grow what the data suggests that we should do, because we want to create amazing experiential restaurants for prime locations," he said.
The brand, which specializes in meat-free burgers and bowls, eyes ending the year with five restaurants open in Sydney with another ten cloud kitchens across Australia.
"Then we will be really well poised to do a following [capital] raise in 2023 to help us launch into the U.S.," he said, eyeing up to 400 in that market. "Nothing will make me happier to be open in Texas, getting those barbeque meat eating [customers], eating our plant based burgers."
Cook also prefers working with existing F&B players to grow internationally, citing real estate connections, experience with food and understanding cold chain logistics.
Flave's ambitious growth hopes are backed by a Bloomberg report on the $30 billion-plus plant-based space, predicting it will soar by 451 per cent.
"I'm a little bit older and wiser than I was when I started with Zambrero so if we get this right, I believe that we can have thousands of locations around the world. But we're gonna focus on the first thousand," he said.
The couple's struggle to find non-animal options in Sydney and the subsequent realisation of a market gap was birthed during an ill-fated trip in Costa Rica, where Samantha contracted a severe bacterial infection and was airlifted to hospital.
Doctors ordered her to switch to a plant-based diet to aid her recovery. Stuart also switched too in support.
"Luckily, we had some forward-thinking doctors who said to go plant-based or for a month before introducing animal products and meats. It was throughout that process that we sort of started to become a little bit more conscious consumers, realizing what we ate had an impact on our body, but also the planet."
Eventually, they recruited Bondi local and now-executive chef Scott Findlay, one of co-founders of Milky Lane - known for its social media savvy and indulgent menu - and who directly trained under Gordon Ramsay before working with well-known vegetarian Paul McCartney as a private chef.
"That is the stars aligning," Cook said. "We wanted a meat-eating chef who had experience with cooking plant-based cuisine so that they can be able to replicate the mouthfeel, the textures and tastes that meat eaters have come to love and enjoy."
The next step was adding people with growth expertise: Shanghai-based Jessica Gleeson, who specializes in operations, training, and building world-class systems and is credited for her role in the coffee giant's growth in China.
Harry Debney, meanwhile, has run two separate billion-dollar businesses, previously serving as the CEO of Visy and Costa Group and sits on the board of Kogan.com.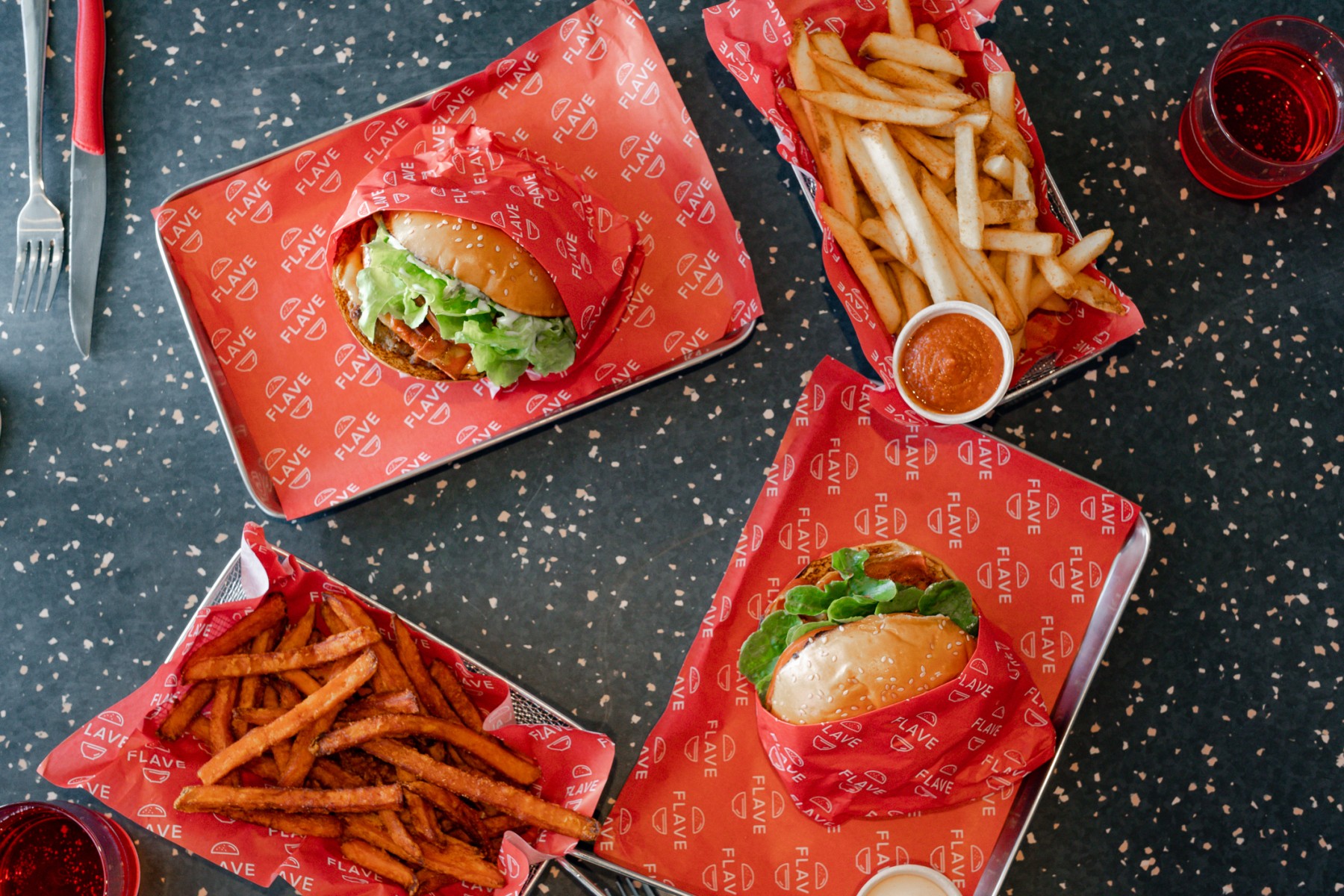 Working with various suppliers, Cook recognises the brand's need to invest in curating the customer's journey when having their products. The executive also teased a "cutting edge" loyalty program set to launch around the first half of the year.
"We want to be synonymous with the word 'flavor' and plant-based cuisine so if you want to go and experience the very best in plant-based cuisine, then you come to Flave. Whereas McDonald's or the likes of Hungry Jack's…other chains are just more ticking the box to feel like that. They're catering to a family who might have a vegan child that they need to provide an opportunity to eat with."